Search case files, faster
"I barely made a dent searching defendant's document dump with Adobe Acrobat. Parity found what I needed before I finished my cigar break!"
– J.D. Smith, Trial Lawyer
6 Ways Parity Speeds Up Doc Review
Whether you're searching 10 PDFs or 10,000, find things quickly, stay organized, and work with your team.
"Jumping past duplicates and blanks, and searching everything at once. It makes everything faster!"
– JoAnne Moore, Personal Injury Paralegal
Plaintiff Parity vs. Your PDF Program
Large defense firms access features like Parity's through costly document management systems.
Read and search individual PDFs


Search all PDFs with one search


Search multiple terms with one search


Perform advanced and Boolean searches


Save custom searches for future case work


Skip past duplicates and blank pages, revisiting when needed


Instantly jump to the original PDF of any page in a case file


Save key pages in different groupings to review/support your case


OCR and search quickly with internet standard technology


Save and share all casework in a lightweight and secure file


Plaintiff Parity vs. Competitors
Most PDF viewers can't compete. Large defense firms access features like this through costly document management systems.
"I can really see the value. I wish this was around when I was practicing."
– Paul Moorman, Senior Law Librarian
Save Time with Every Search
Plaintiff firms regularly lose time searching PDFs one word at a time, one doc at a time. And defense firms know it.
Westlaw, LexisNexis, and Google allow you to do much more.
In preparing your medical malpractice case you need every mention of words like stress, anxiety, depression, anxious, and panic. You lose time searching one word at a time.
In searching the whole case file for each of those words, you lose time searching one doc at a time.
In reviewing search results, you lose time rereading and comparing the same duplicated page over and over.
This is the tedious work defendants use to bury your team. Unlike large defense firms, few plaintiff firms can afford tens of thousands for comprehensive document management systems. But all plaintiff firms review docs, and they do so every day.
That's why we created Plaintiff Parity...
With Parity, you can find every term, in every PDF, with one search. You can save key pages for review, annotate, and share your work.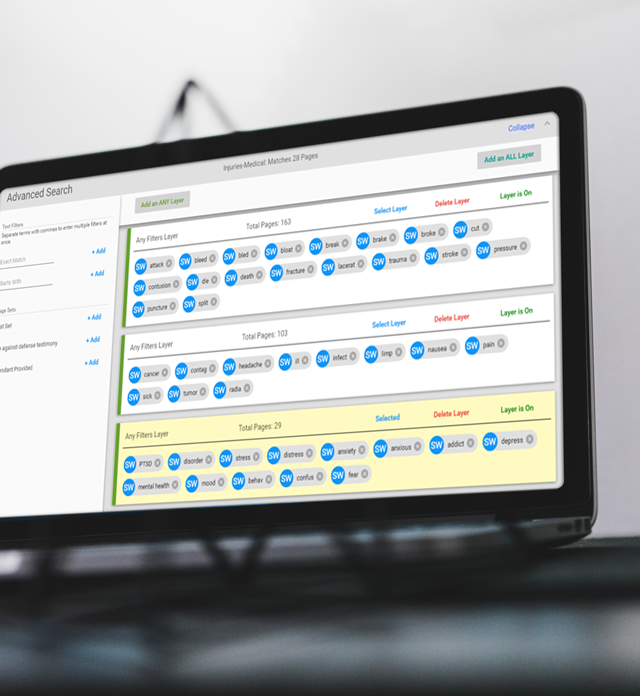 To move quickly, search for every synonym at once.
To find everything in the case file, search every document at once.
To skip duplicate and blank pages, filter them out. Check them later under "Hidden Pages."
Large defense firms have associates and costly systems to do this. You don't need either. With Parity, they can't bury you in doc review any more. We encourage you to try it for yourself…
Join the Plaintiff Firms Already Using Parity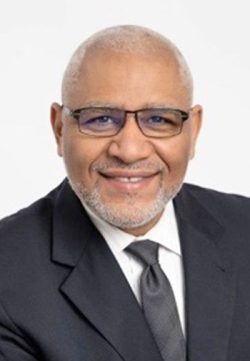 The defendant 'hid the needle' and we found it in a couple hours. Fantastic!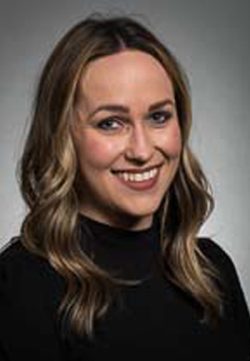 When reviewing hundreds of pages this can really make a difference.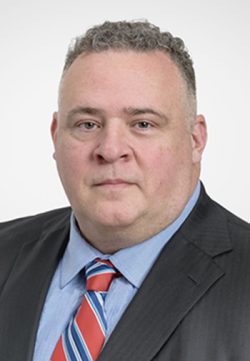 I'm not a big software user. But this saves me so much time!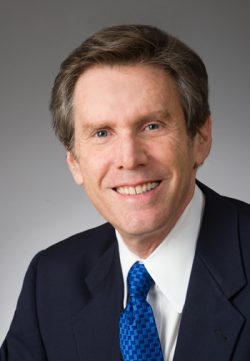 Searching a case file is infinitely easier with customized Boolean searching. No question.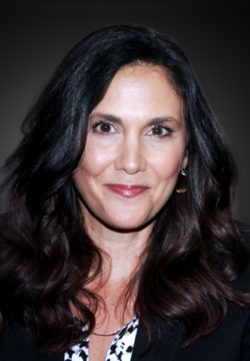 Doc review is a primary service we offer plaintiff firms. Parity makes it so much faster.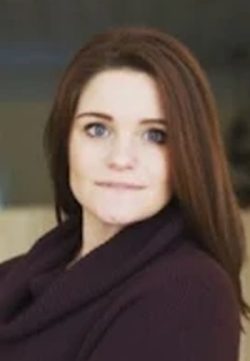 We process dozens of cases daily. Re-using custom searches can cut review time by 90%.
Never Fear Document Dumps Again
Plaintiff Parity is affordably priced for solo practitioners and paralegals.
Want to See Parity in Action?
We'll show you how Parity can save time for you and your team. If your paralegal or assistant handles doc review, make sure they join us.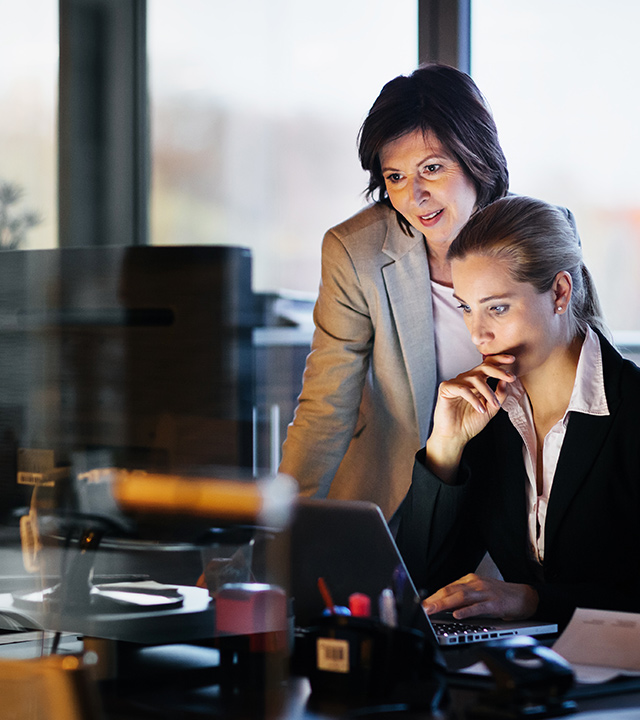 We're always looking for ways to help plaintiff firms. A game-changer!
– Joseph Di Gangi, Settlement Planner