As a trial lawyer, joining reputable trial lawyers associations can provide invaluable resources and opportunities for professional growth. These organizations not only offer networking events with fellow attorneys but also deliver educational content on crucial topics related to trial practice. In this blog post, we'll explore several prominent trial lawyers associations that cater to plaintiff attorneys.
We'll discuss the American Association for Justice (AAJ), the American Board of Trial Advocates (ABOTA), the National Crime Victim Bar Association (NCVBA), and The Inner Circle of Advocates, discussing their unique benefits and membership criteria. Additionally, we'll touch upon state-level associations and how they can provide more region-specific resources.
Lastly, we'll examine how utilizing the Plaintiff Parity software can streamline case management processes while ensuring compliance with relevant regulations. This can further enhance your expertise as a successful litigator in personal injury law and help you streamline your legal practice, thanks to its advanced features.
Justice along with their unique benefits while embracing innovative solutions like Plaintiff Parity to streamline your legal practice with advanced features.
The Importance of Trial Lawyer Associations
These organizations are essential for trial attorneys as they offer support and guidance on various aspects of trial practice. They provide access to expert witnesses, help with opposing counsel strategies, and keep members updated on developments in personal injury law.
Key Benefits Offered by These Organizations
Networking Opportunities: Connect with fellow trial lawyers who share similar interests and experiences.
Educational Content: Stay informed about industry trends through webinars, seminars, and publications like Plaintiff Parity's document review software solution that saves time using advanced search features while maintaining required security standards in today's fast-paced environment.
Mentorship Programs: Learn from experienced professionals who can guide you through challenging cases or situations within your practice area, ensuring success both now and in future endeavors.
Advocacy: Many trial lawyers associations advocate for the interests of trial lawyers and promote the importance of the civil justice system. By getting involved in advocacy efforts, you can help shape the future of the profession and make your voice heard on important issues.
Access to Resources: These associations also provide access to a wealth of resources, including legal research databases, case studies, and sample pleadings and briefs. These resources can be incredibly helpful in preparing for trials, drafting legal documents, and staying up-to-date on the latest legal precedents.
In short, trial lawyer associations provide a valuable platform for attorneys to network, gain knowledge, and develop their skills. With the right data-driven insights in hand, voir dire questioning techniques can be leveraged to uncover juror biases and create more effective trial strategies.
American Association for Justice (AAJ)
The American Association for Justice is a prominent trial lawyer association that supports plaintiff lawyers by promoting fairness and justice in the legal system. By joining AAJ, members gain access to essential resources such as key voir dire questions, which help uncover biases and predict verdict inclination during trials.
Other Benefits of Joining AAJ Include:
Networking opportunities within the AAJ community: Members can connect with other experienced trial attorneys at conferences, seminars, and online forums to discuss relevant topics in personal injury law.
Educational resources on important topics: The AAJ offers various educational materials including webinars, publications, and expert witness directories to enhance trial practice skills while staying updated on emerging trends within the profession.
Exclusive Discounts: In addition to these benefits, membership also provides exclusive discounts on products and services tailored specifically for trial lawyers' needs.
In short, the AAJ is a network of legal professionals which offers its members an array of educational materials and networking possibilities. ABOTA, on the other hand, focuses more on promoting high standards of integrity among trial lawyers by providing them with membership benefits such as training materials.
American Board of Trial Advocates (ABOTA)
The American Board of Trial Advocates (ABOTA) is a prestigious organization that focuses on preserving civil jury trials through education programs, publications, and advocacy efforts. By joining ABOTA, trial lawyers can gain valuable insights into avoiding post-discovery pitfalls during trial preparation and achieving proportionality through phased discovery.
Membership Benefits of ABOTA:
Access to exclusive resources such as expert witness databases
In-depth training materials covering various aspects of trial practice
Mentorship opportunities with experienced trial lawyers
As an ABOTA member, you'll be part of a community dedicated to upholding the highest standards in personal injury law and promoting integrity among opposing counsel. This commitment helps ensure fair representation for all parties involved in legal disputes.
ABOTA provides trial lawyers with access to valuable resources and networking opportunities, helping them maintain high standards of integrity in their practice. By contrast, the NCVBA focuses more on providing support services specifically for attorneys representing crime victims.
Related: Best Document Review Software for Law Firms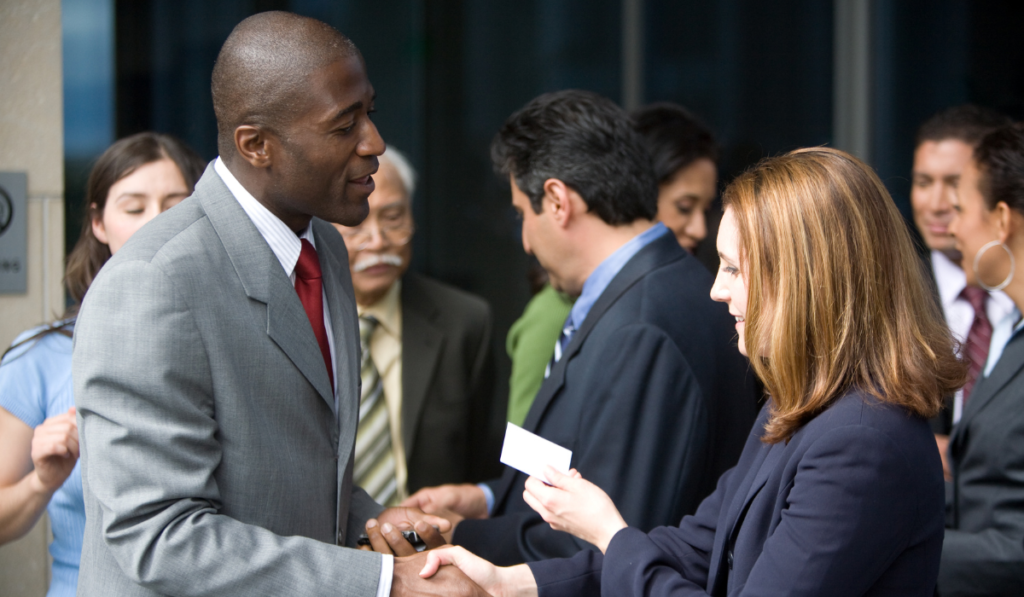 National Crime Victim Bar Association (NCVBA)
The National Crime Victim Bar Association serves as an essential resource for attorneys representing crime victims seeking compensation from perpetrators or third parties who have facilitated criminal acts. This association helps ensure vulnerable clients receive fair representation in court proceedings.
Here Are the Benefits of Joining NCVBA:
Support services offered to member attorneys: NCVBA provides a range of support services, including case consultations, referrals, and access to expert witnesses specializing in personal injury law and other relevant fields.
Training programs focused on crime victim litigation: The organization offers various training opportunities designed to enhance trial practice skills specific to crime victim cases, ensuring that trial lawyers are well-equipped when facing opposing counsel during litigation.
Networking Opportunities: In addition to these resources, the NCVBA also hosts networking events where members can connect with fellow professionals and share their experiences navigating the complex world of crime victim advocacy.
As a trial lawyer, it's important to stay up-to-date with the latest developments in the field. By joining associations like the NCVBA, trial attorneys can gain access to valuable resources and training programs that can help them better serve their clients. In contrast, the next organization we'll explore, The Inner Circle of Advocates, provides a unique opportunity for experienced lawyers to collaborate with one another in order to continue advancing their skill sets and professional development.
The Inner Circle of Advocates
An elite group limited to 100 top trial lawyers nationwide, The Inner Circle of Advocates offers membership based on experience and success rates. Members benefit from sharing strategies, ideas, and experiences while working together towards advancing justice for plaintiffs everywhere.
Criteria for Joining this Exclusive Group
To be considered for membership in this prestigious organization, trial attorneys must demonstrate a high level of expertise in personal injury law, as well as an impressive track record of winning cases against opposing counsel and expert witnesses.
Benefits of Joining The Inner Circle of Advocates:
Members have access to valuable resources such as voir dire questions that can help uncover biases during trials.
The association encourages collaboration among its members through networking events and seminars focused on trial practice techniques.
In addition to providing support within the legal community, The Inner Circle also promotes public awareness about the importance of fair representation in civil litigation matters.
It goes without saying that The Inner Circle of Advocates is a great opportunity for attorneys to collaborate and grow professionally. Transitioning now, let's take a look at the state-level trial lawyer associations that provide additional resources and networking opportunities on a regional level.
Related: Enhancing Outcomes: Plaintiff Support Services for Lawyers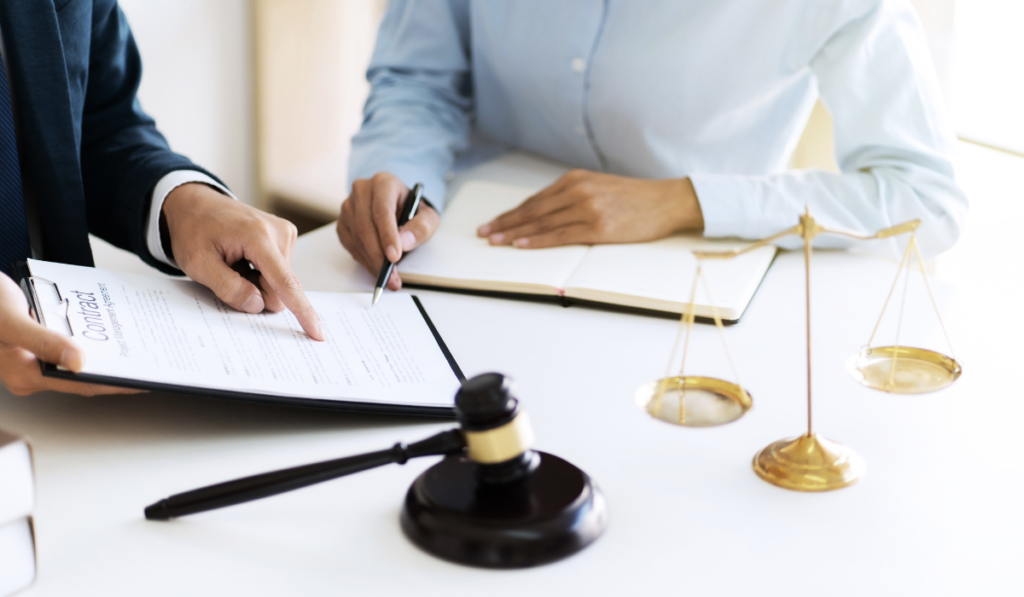 State-Level Trial Lawyer Associations
State-level associations cater specifically to regional needs and concerns within each state's unique legal landscape, providing invaluable support networks tailored directly toward practicing attorneys at local levels across the United States. These organizations often focus on trial practice, personal injury law, and other areas relevant to trial lawyers.
Moreover, many state associations offer resources such as continuing education courses, networking events with fellow trial lawyers, databases of expert witnesses, and access to information on opposing counsel. Additionally, they provide updates on legislative changes that may impact trial attorneys in their respective states.
Beyond offering valuable resources for members' professional development, these associations also organize regional conferences and seminars where trial lawyers can connect with peers while staying informed about emerging trends in their field of expertise.
List of State-Level Trial Lawyer Associations in the United States:
These state-level trial lawyer associations provide invaluable resources and networking opportunities for plaintiff attorneys. Plus, with the help of the Plaintiff Parity software, these lawyers can now streamline their document review process and make better use of their time in court.
Related: Best Tools and Apps for Paralegals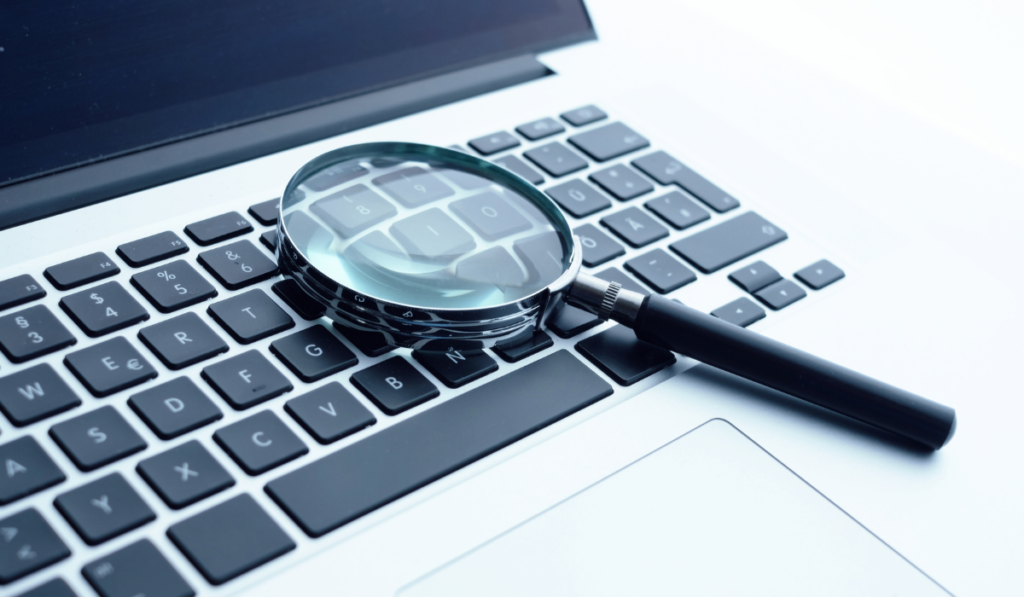 Plaintiff Parity: A Powerful Tool For Trial Lawyers
Plaintiff Parity is an indispensable resource exclusively designed for trial lawyers. It streamlines case management tasks while ensuring compliance with all relevant regulations at both federal and state levels. This incredible software tool offers a range of features to support trial lawyers in their practice.
Features and Benefits of Using Plaintiff Parity
Advanced Search: Quickly locate crucial documents with ease.
Duplicate Detection: Save time by identifying blank or duplicate files automatically.
Automated OCR: Convert scanned images into searchable text effortlessly.
Data Security: Achieve peace of mind knowing your sensitive information is protected from unauthorized access.
How the Software Supports Trial Lawyers in Their Practice
Trial lawyers can leverage Plaintiff Parity's innovative features to efficiently manage documents related to trial practice, opposing counsel, expert witnesses, and personal injury law cases. By utilizing this powerful tool, modern-day attorneys can benefit from advanced document review capabilities and save time in their practice. Combining traditional resources with cutting-edge solutions is essential for trial lawyers to stay competitive in today's market.
Click here to start a free 1 month trial with Plaintiff Parity!
FAQs in Relation to Trial Lawyers Associations
What are the benefits of joining a trial lawyers association?
Joining a trial lawyers association offers numerous advantages, including networking opportunities with fellow attorneys, access to educational content on important topics, membership benefits for experienced litigators, strategies for effective trial presentation, and support networks for victim advocates. These associations also provide resources tailored specifically to personal injury law cases and help advance the trial practice.
How can I find a local trial lawyers association in my area?
To find a local trial lawyers association in your area, visit the websites of national organizations like AAJ, ABOTA, or NCVBA. They often have directories or lists of state-level affiliates that you can search by location. Additionally, conducting an online search using terms such as "trial lawyers associations" along with your state's name should yield relevant results. This article also provides a list of 4 national associations as well as 60 state-level associations in the United States.
What resources do trial lawyers associations provide to their members?
Trial lawyer associations offer various resources to their members such as educational materials on relevant legal topics, webinars and seminars, case management tools, practice guides, newsletters featuring industry updates and trends, discounts on products and services related to law practice management, networking events at regional levels, and compliance assistance with regulations affecting plaintiff attorneys.
Are there any special discounts available for members of trial lawyers associations?
Yes, members of trial lawyers associations typically receive exclusive discounts on products and services essential for managing their practices effectively. This may include discounted rates on continuing legal education courses (CLEs), conference registration fees, and professional liability insurance premiums.
Conclusion
In conclusion, trial lawyers associations provide a wealth of resources and opportunities for plaintiff lawyers to enhance their legal skills and build professional networks.
The American Association for Justice offers educational content and networking opportunities, while the American Board of Trial Advocates provides strategies for effective trial presentation. The National Crime Victim Bar Association focuses on supporting victim advocates with tailored resources, while the Inner Circle of Advocates promotes collaboration among high-profile litigators.
On the other hand, state-level associations offer state-specific resources and regional networking events. No matter what type of legal organizations you choose to join, membership in a bar association can be very beneficial, providing opportunities to stay informed on the latest developments in your field, network with colleagues, and advance your practice.
If you're looking to streamline your case management processes and ensure compliance with relevant regulations, check out the Plaintiff Parity document review software.
Plaintiff Parity offers a variety of unique features, affordable pricing plans, and excellent customer support services, making it an ideal choice for trial lawyers.
Take your legal practice's performance to the highest level by starting your free trial with Plaintiff Parity today.
Related: